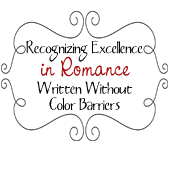 I've always wanted to say that! I feel I would be an awesome presenter. I'm thinking more BAFTAS than Oscars, only because one - I wouldn't have to get on a plane to go and two - it's a shorter ceremony and my attention span is well. Not the greatest.
Anyways, the point of this is, I've been nominated for Best Cover and Best Series in the Swirl Awards! The Swirlies (as I've now dubbed them) celebrate the multicultural. Which is fabulous and I look at the other nominees and think, what am I doing there?
The poll is open for the next thirty days so you can vote as many times as you like. I would like to say that the cover wouldn't be for me, it'd be for Nancy Donahue who is one of the best cover artists around. Have you seen RaeLynn Blue's cover for Theft of Souls? That's a Nancy cover! She met my brief to perfection and it is one of my favourites ever, ever, ever. So feel free to vote and vote large. Because actually, it doesn't matter who wins. I'm just massively pleased there are some bloody good authors and cover artists getting recognised for the work they do. Sigh. I love this job...